Jurnal Ners dan Kebidanan Indonesia (Indonesian Journal of Nursing and Midwifery) abbreviated JNKI (p-ISSN 2354-7642 and e-ISSN 2503-1856) is the journal of nursing and midwifery published by Department of Nursing and Department of Midwifery, Faculty of Health Sciences, Alma Ata University in collaboration with AIPNI (Asosiasi Institusi Pendidikan Ners Indonesia), AIPKIND (Asosiasi Institusi Pendidikan Bidan Indonesia), PPNI (Persatuan Perawat Nasional Indonesia), and IBI (Ikatan Bidan Indonesia).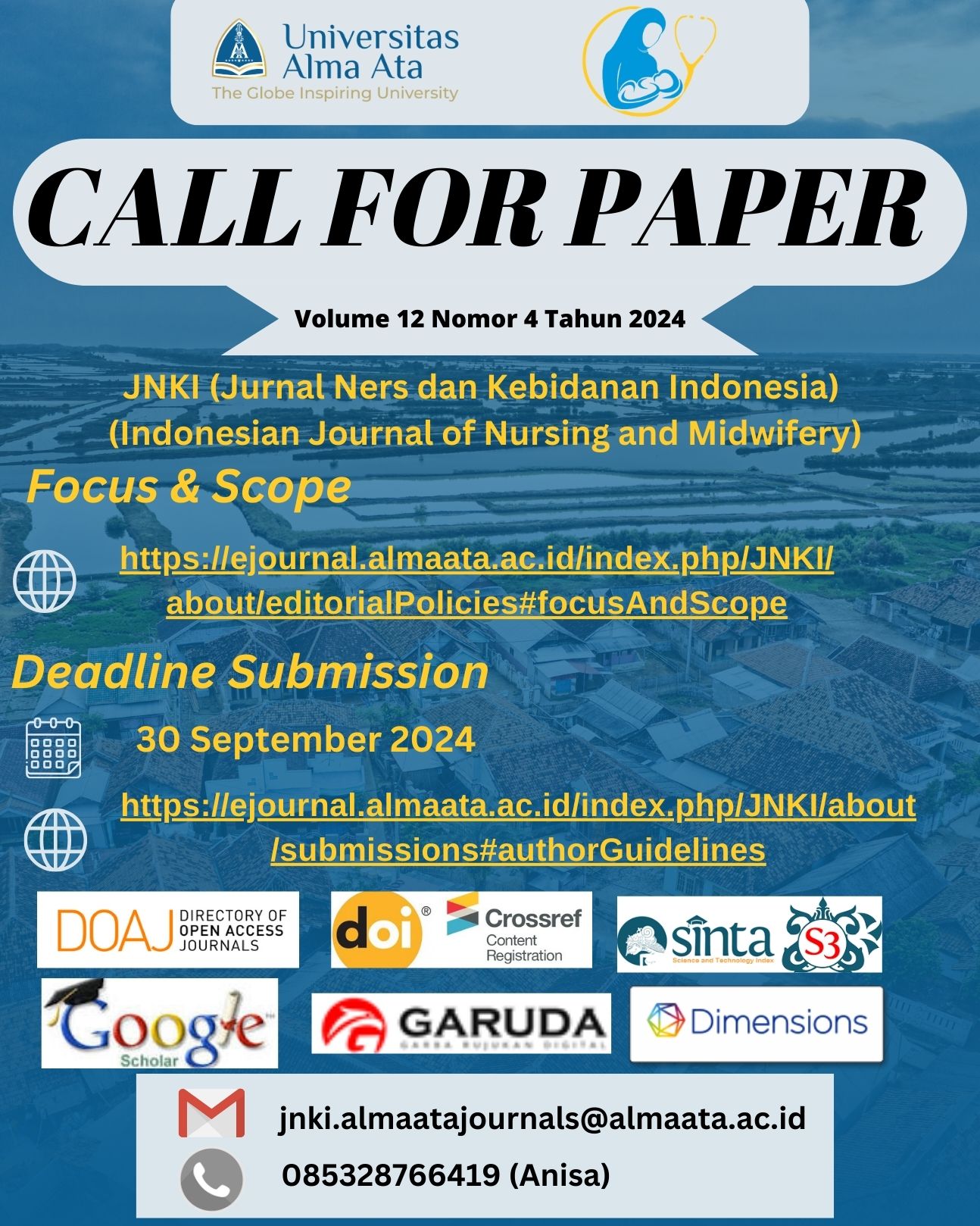 Announcements
Call for papers

Jurnal Ners dan Kebidanan Indonesia (JNKI) invites researchers, writers, practitioners to contribute publish research results.

Future issues will be published in:

March 2021, Volume 9, Issue 1 (Deadline 15 December 2020)




 

 

Posted: 2020-09-24
More...
Vol 8, No 2 (2020)
Table of Contents
Articles