LITERASI: Jurnal Ilmu Pendidikan attempted to provide solutions for the educational field in a variuos scientific and educational problems. The studies of literasi include: educational curricula, subject matter at all levels of education, media and educational teaching and learning, learning methods and strategies, teacher competencies, psycho-sosio anthropology of students, educators, managament of educational institutions, character education, gender and evaluation.
LITERASI: Jurnal Ilmu Pendidikan published by the Islamic Relegion Faculty of Alma Ata University. Posted twice a year, on June and December and regristred (p-ISSN: 2085-0344 and e-ISSN: 2503-1864) by Indonesian Science Instiute (LIPI).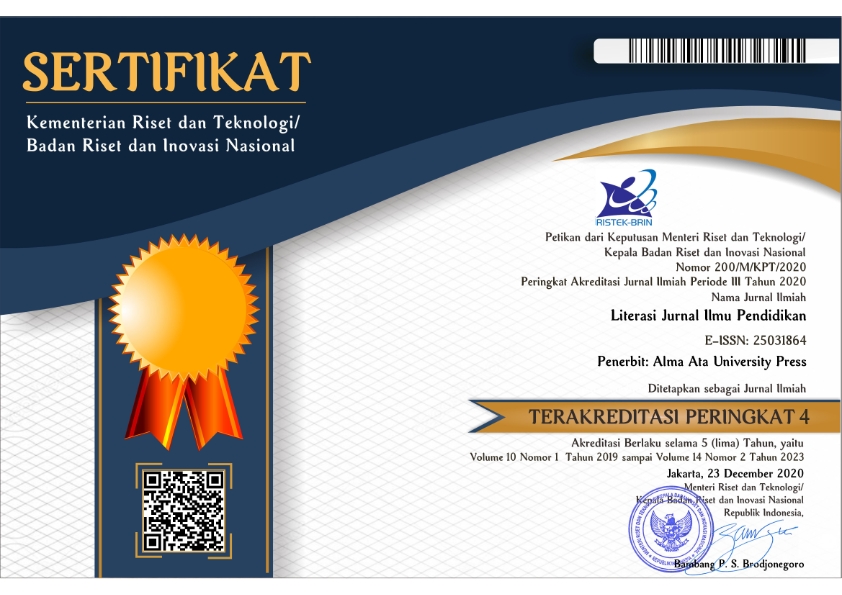 Please read the guide well to the authors who want to submit the manuscript by open journal system (OJS) Literasi jurnal penddikan (alamat link) or emailed (alamat email). If the submission is not in accordance with the guidelines or is written in a different format, we will not accept the article. Editors will only accept manuscripts in the specified format.
Announcements
No announcements have been published.